Print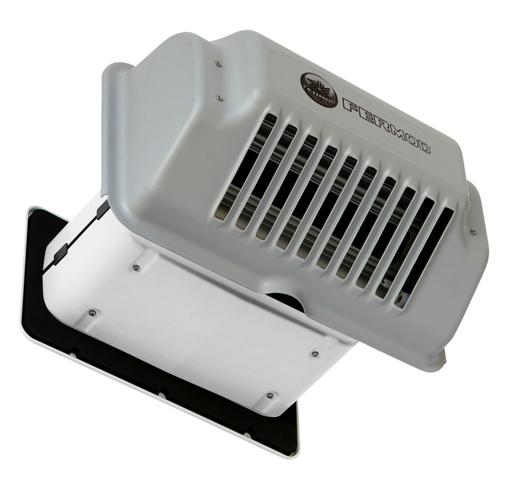 Click to enlarge image
<< Return
VALVE 2260
Patented
Reference : 2260


Please click here to download the video

The walls of a cold room are constantly subjected to strains caused by pressure variations, either from inside or from outside.
The valves FERMOD patented, make it possible to balance internal and external pressures, through venting.



DESCRIPTION OF THE VALVE


It is heated, mechanically operated valve, with two airtight mobile flaps, allowing air flow in either direction.



A - THE MECHANICAL ELEMENT


The outside of the valve is made of a support profile, mobile flaps made of anodized aluminium and position by two composite boxes, all this protected by a cover made of shock polystyrene. The two mobile flaps consist of anodized aluminium plates and elastomer to ensure the tightness.
This unit is fixed to a tubular cross bar made of anodized aluminium and equipped with a grill on the inside.



B - THE HEATING ELEMENTS


A heating cord, wrapped around the cross bar, ensuring it remains frost free.
The mobile flaps seat heated by an independent heating cord. The heating cords require a supply of 220 V with earth connection and a power of approximately 185 Watts.
The connection is made outside the cooling chamber, directly into a composite box.
Two thermal contacts control the temperature of the tube and the mobile flaps seat and are suitable to connect to an alarm device.



REFERENCES


N° 2260: High-flow heated valve for wall mounting, for negative temperature cold room down to -40°C.

For other using temperature, please contact us.




Valves range Documentation (PDF version)