Print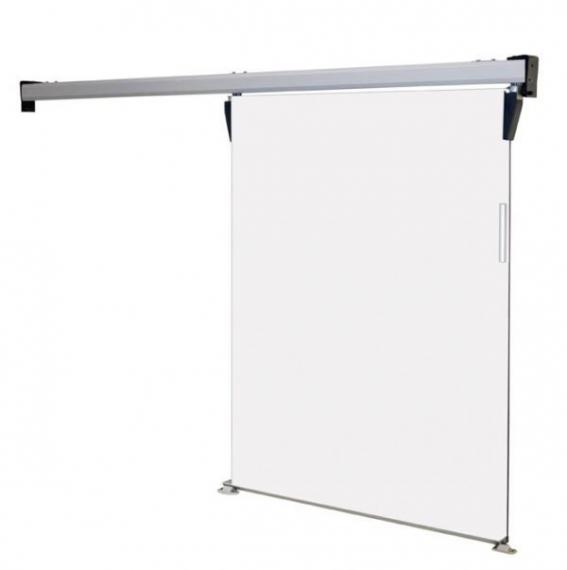 Click to enlarge image
<< Return
Manual systems for sliding doors
of a maximum door weight of 120 kg, minimum door thickness of 50 mm
Reference : 2420


This device on either positive or negative cold room can achieve an average saving of

1800 €/year

.
Can be repaid within a period of

3 to 9 months maximum

(*).



Features and advantages:


- Stylish appearence due to the clean lines of the anodised Aluminium rail (15 microns) wich is designed to conceal the mechanical components
- Smooth & silent operation achieved by the composite rollers being supported by a bearing bracket
- Through use of an anti-derailment feature safety is maximised
- Compact size through design
- Products in accordance to the European Directives and Standards



ACCESSORIES:


- Internal and external lever handles, face or edge-fixing


Edge fixing external 8730 - internal 8530
Edge fixing external 3530/7530 - internal 7530
Edge fixing external and internal 6200


- Internal and external fixed handles


Fixed external 2320 - internal 2320
Fixed external 2420 - internal 8520


- Gaskets


Frame gasket 8511 - Fixing strips 3312 3314
Floor gasket 3350 - Fixing strip 3362





OPTIONS:


- Automatic system (Ask for detailed literature)

- Wall guiding system

- Sliding door self closure

- Bottom guide rail fixed on the underside of the door
- Lock


57 - 57HP with internal unlocking
37 with internal unlocking
237HP with internal unlocking



(*) Characteristics and diagrams presented on this documentation are not of any legal value.

Study of possible energy saving Fermod sliding door self closure device (PDF)